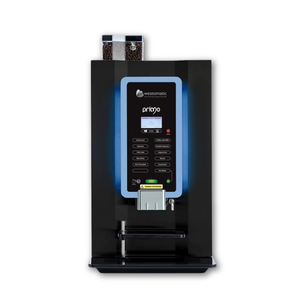 Brewing the best coffee can be a technical matter, the Primo's Swiss-made grinder and Italian brewing system work together to provide the perfect espresso. Primo isn't just technically perfect, it's also durable, the materials and construction guarantee hassle-free use for years to come. OptiBean is energy efficient, carrying an A+ rating, which is nice for you and the environment. Clean design lines, LED lighting and a high-quality finish make the Primo an eye-catching addition to any interior.
Bright LED lighting can be adjusted to your own preference
Italian high pressure espresso brewing system.
World renowned Swiss made Ditting ceramic grinder for consistent drink quality - every drink, every time.
High quality rotary vane pump delivers consistent water pressure for a perfectly extracted espresso.
Dimensions - Height with bean hopper 792mm Width 402mm Depth with door 564mm.